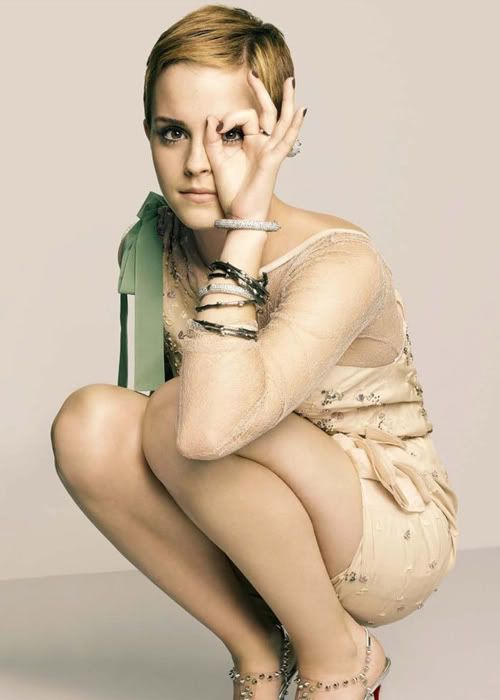 Emma Watson.
She has come a long way since her Potter days.
The pixie has got to be one of the smartest moves she has ever made. Could she look any chicer? I particularly love it when they style her in menswear.
I wish I had the guts to go for this look. I need to just go in and do it one day, before I have time to consider it.
Would you go for it?
{image cred:
Poshglam
}