never proves to be a good thing!
I ventured into
Crate and Barrel
, bad idea. I found amazing things for an apartment I don't even have yet! Oh the woes of relocation.
Well, for when the Hubs and I do find the perfect place I want
this couch
: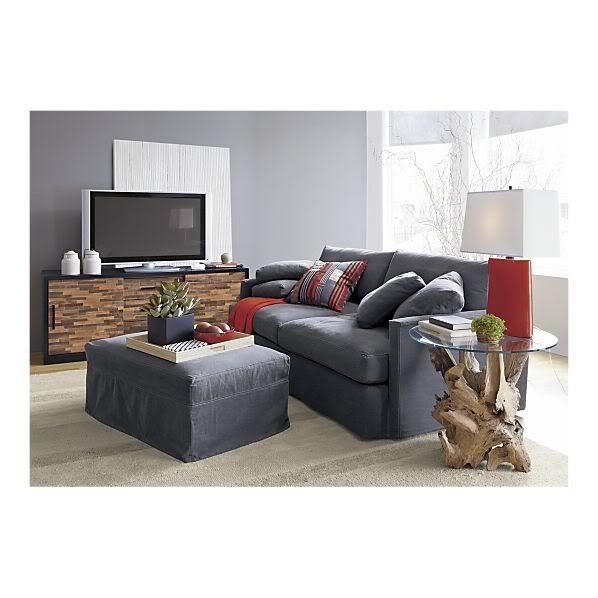 It is quite possibly the most comfortable couch I have ever had the pleasure of sinking into. And it come with a
chair and a half
! With an
ottoman
! Can you say makeshift chaise lounge for two? I can. It would be totally perfect for movie watching. I only have one issue, it only comes in that child-friendly denim fabric. Ick. I prefer a chicer finish. I guess style is the price you pay for comfort. What a bummer.
On a side note, I found
this
: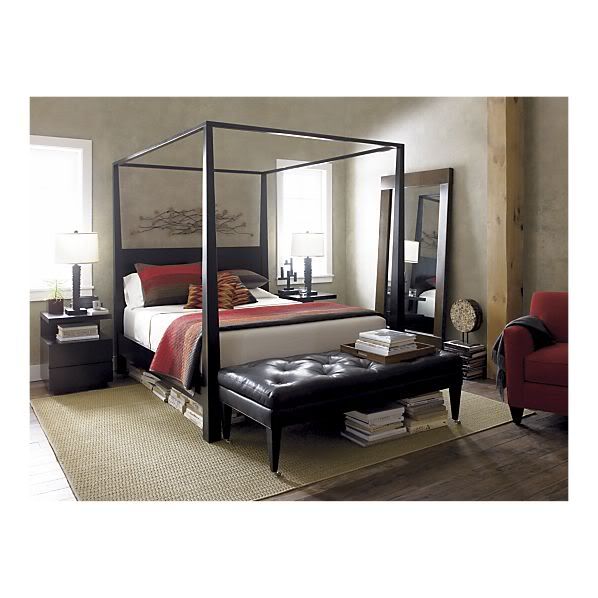 We aren't in the market for a new bed, but when we are this is it. A modern canopy bed, in black! It could not be more "our" style. And yes, on this one we would actually agree. And, I couldn't possibly buy this bed without the completely
awesome ottoman
at the foot of the bed. Perfect.
What can I say, I dream big. Really big. It may be out of reach now, but I don't let up.