The saddle shoe. How iconic are they? They were one of the prized possessions of the 1950's and they still have the same character. In fact, I remember getting more than a couple of pairs of these puppies from K-Mart back in the day. They used to be my "dress shoes." Oh how far I have come, but it still doesn't hurt to bring back an old classic.
At least
G.H. Bass
thought bringing them back was a good idea, and with some modern style.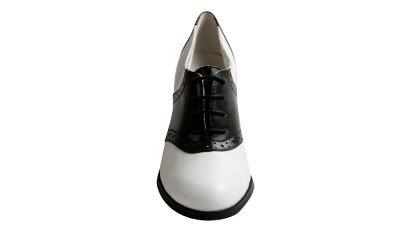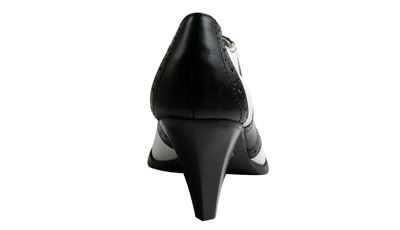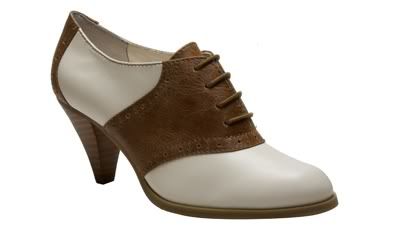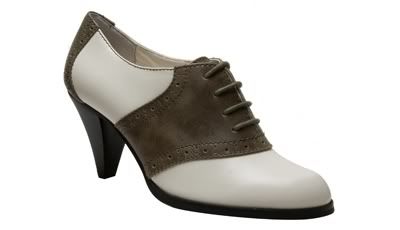 I know right?!? And the best part...$69! A shoe that cute under a hundred bucks. Yes Sir, I need to get me a pair of these. Now I just have to decide which color. That is a problem. The black and white is incredible classic, the brown is very functional, but the gray gives them a much more modern edge. According to
Lovely
,
new styles
are due out for Spring, courteous of
Rachel Antonoff
Suggestions are welcome! Which ones would you go for?
Oh for the love of shoes.
Punctuate away,
Jessie-Lee