This is how you use cardboard in a whole new way.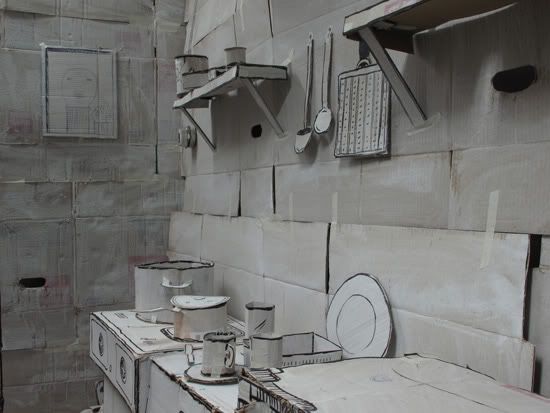 Installation artist L
uise Valdes collected a plethora of cardboard boxes to create this masterpiece he entitled 'casa de karton.' Using these whitewashed cardboard boxes the artist re created his own apartment, adding lines to define much smaller details. The white wash and the cartoon like lines give the illusion of a drawing come to life.
Why can't we all do this with some spare cardboard? I guess that is what makes fine artist who they are. Yeah you could have done that, but bottom line is, you didn't.