One good
Etsy
find leads to another. Remember
yesterday's post
? Well,
Etsy
has this wonderful little thing where you can share your favorites, and when you peek at other peoples favorite things you can really navigate around the
Etsy
world. This post is hands down credited to the finds of
TheCraftPantry
.
bexpert
is a wonderful print shop! They got me hook line and sinker, all because of these lovelies.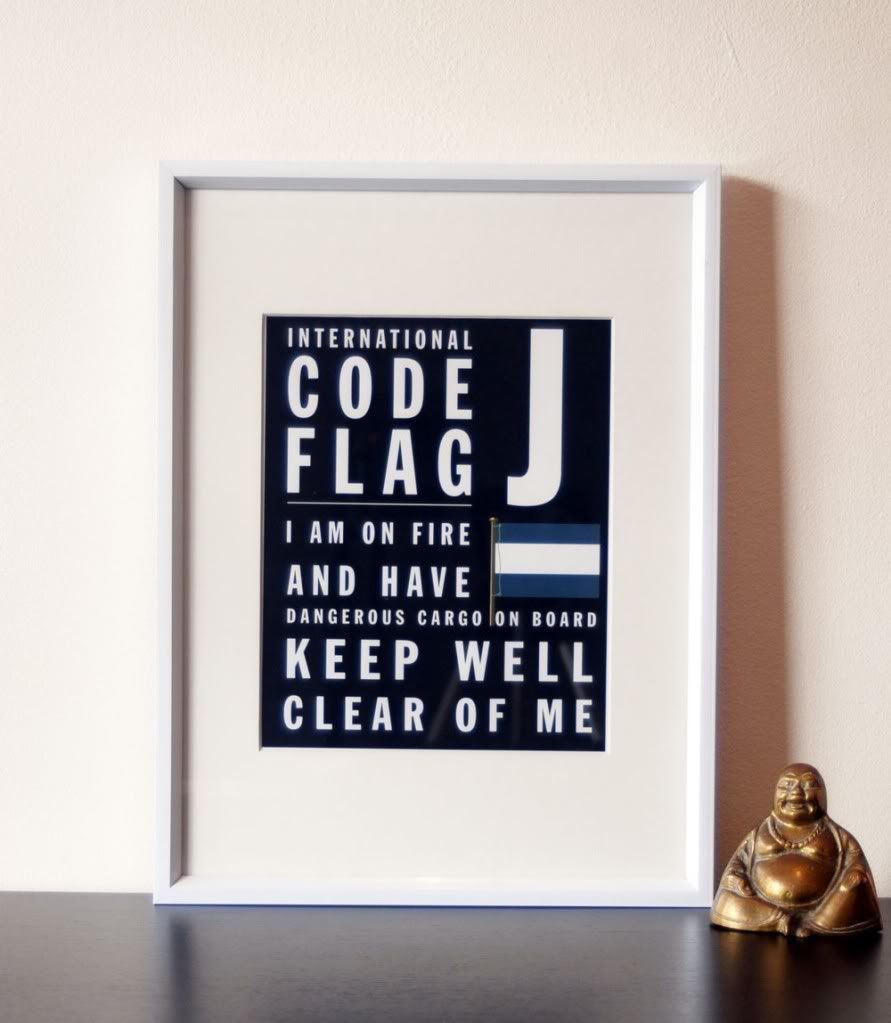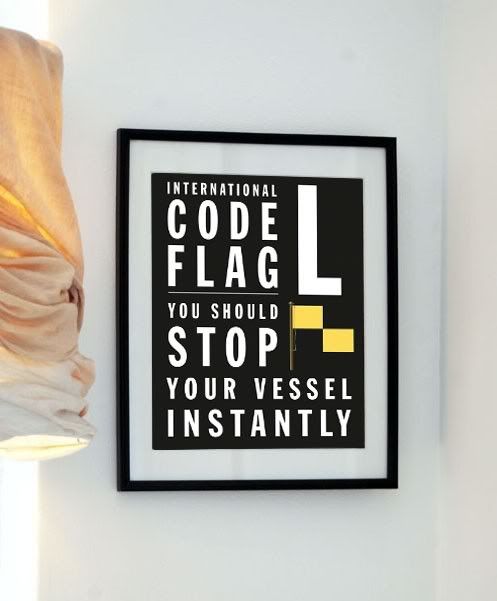 Now, you know I cannot pass up a nautical print of any kind. And these are even better than anything else I have ever found! I especially adore how the meanings of the flags are added into the design. I think it's fitting, don't you? (Notice the J and the L, haha!)
bexpert
has three collections of code flags. I have shown you the
Bus Roll collection
, but he offers a
Vintage collection
and a
Children's collection
as well. Whatever fits your fancy! I am partial to the strong grid structure of this collection, it is just so stark and I love it!
Groups of these would look awesome on a wall. Just think of all the possibilities! An office, a child's room, above a fireplace, there are just so many things you could spell. Clearly I am on board with the grouping of images, but maybe you are the less is more type and just want one letter. Who knows?
So what do you guys think? Are they awesome? Or have I overplayed the nautical thing already?
Punctuate away,
Jessie-Lee