So yes, I know the 4th has come and gone but this is just too awesome not to share. A NYC artist by the name of
Rosemarie Fiore
thinks its best to create art by exploding stuff! HA! No, but really, she creates these expansive color collages by exploding and containing live fireworks. This process results in highly saturated color (looks a lot different in the sky, huh?) that is overlapped into the abstract collages.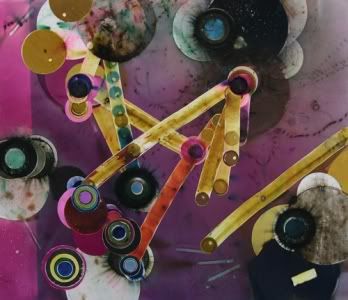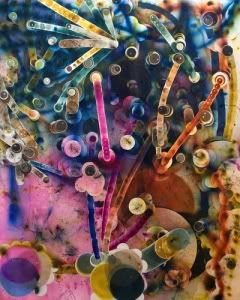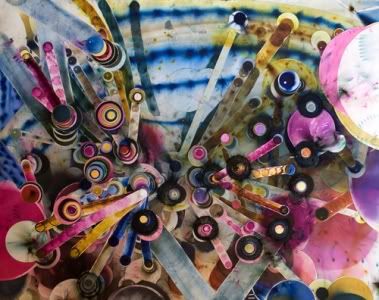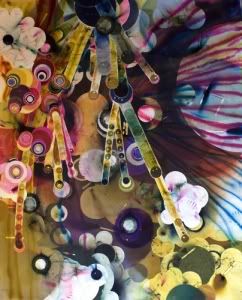 And finally, a pic of Rosemarie in action!
Awesome right? You can grab more info from her website
here
. She is a very established artist. Definitely check out her website, it is worth the time it takes to browse. When this woman takes on an idea she does it in a very big way. Totally inspiring.
Punctuate away,
Jessie-Lee
P.S. I have recently surrendered some commitments in my life (cough, MBA) I should be posting much more regularly. I apologize to those who are loyal readers for the lack of posts in the last few weeks. I feel like such a slacker! To those of you who do read, thank you for taking the time to visit me everyday. I appreciate your efforts as much as I am sure you appreciate mine. Thanks for always listening!