So, this is pretty awesome. I feel like printmaking in general is a lost art here in the digital age. I know that is kind of backwards for me, because those who know me, KNOW I am a print designer. I love the printer, period. But I have to give credit where credit is due. This is cool.
Woodcuts! I mean really who does this anymore?
These guys
do! And they do an awesome job at it.
Let's take a look at Tugboat Print Shop from Pittsburgh, PA. You gotta love these guys, I mean this is truly pursuing passion.
OK and so for those of you that aren't familiar with the process of printmaking here are some images. Remember that each color you see on a print was created with a totally separate block. That right there, is what makes them so darn impressive!
So all together we get this image.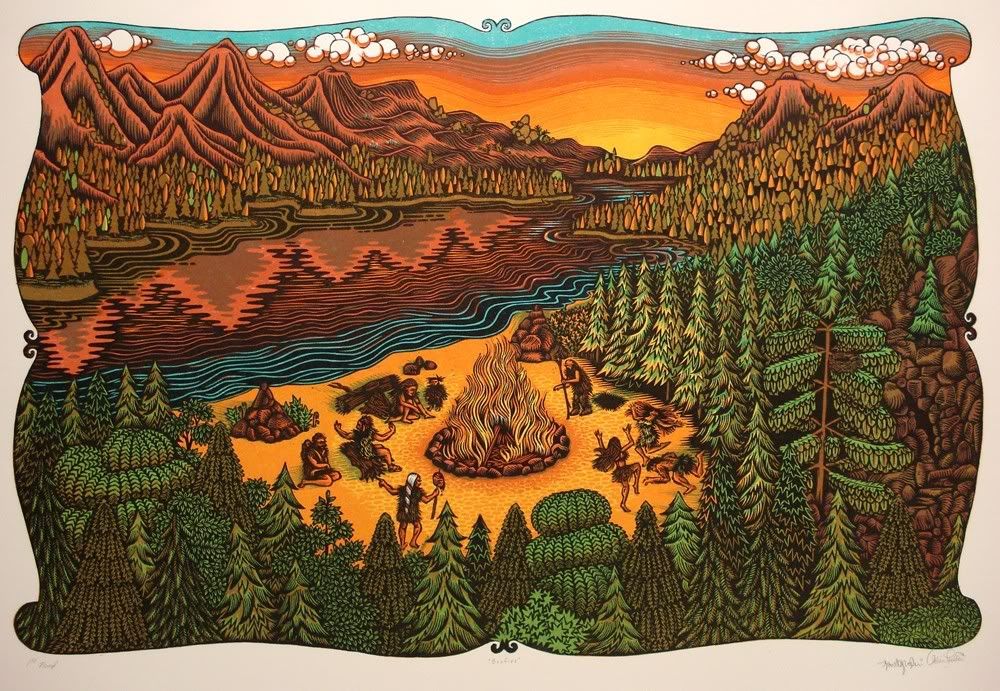 Super awesome right? I am impressed to say the least. I had a brief stint with linoleum cuts in Drawing II junior year. To say the least it was not my thing. Highly time consuming and way, way too precise for my personal tastes in creating fine art. But, nevertheless I can appreciate the art form when it is done in an awesome manner such as this. I just love how vibrant the colors are. They are so pure and purposeful in each piece.
I highly recommend checking out the
shop
. They really do give guests to their site an inside look at what they do. They promote the art form as much as their own art. They do commissions, which is really neat.
What do you think? Totally awesome or way too time consuming to think about?
{image cred:
Tugboat Print Shop
and
Etsy Store
}
Punctuate away,
Jessie-Lee