While out shopping yesterday, I took notice to all the classics on sale at our local box giant. Then I took notice to something cooler, how awesome the cover designs have gotten for these classics! I only wish they looked like that in high school, we all might have been more inclined to peek inside.
Thinking this would be a great idea for a post I started searching, for the best of the best of classic cover designs. In the midst of my very determined and focused search, I ran across a rather interesting graphic designer that decided to take on redesigning a number of these classics for his thesis work. What a brilliant idea!
Mikey Burton
, a graphic designer now residing in Philadelphia decided to bring the classics into the modern age. His project is self described;
An integrated branding campaign based around the illustrative reinterpretation of classic book covers directed toward junior-high-school students. You can check out more of the bits and pieces here. Done while at Kent State.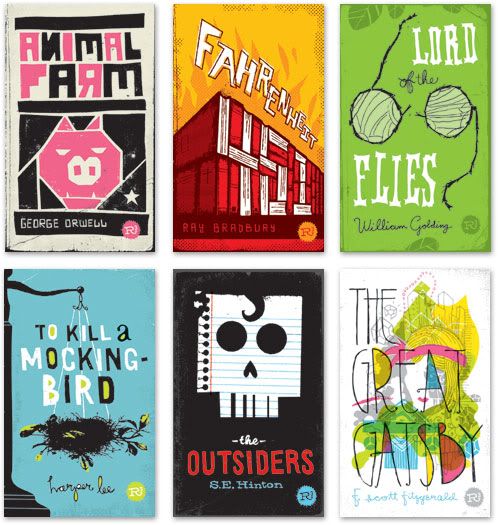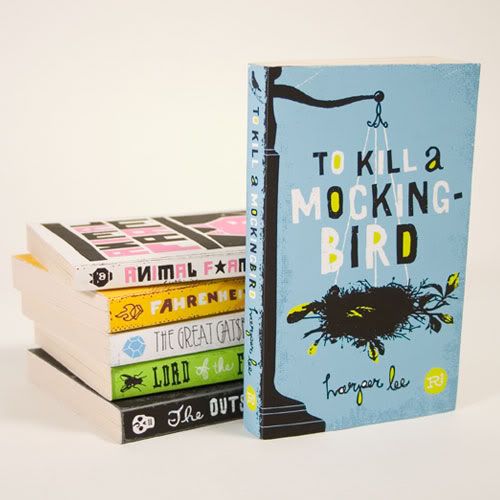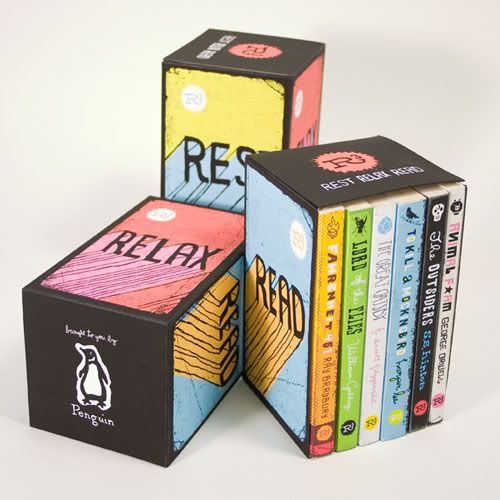 If you are super interested in this project, check more out
here
. You can find some earlier versions of the final product and that whole step by step process that only students are required to do. Not being too far from that world, it is always nice when someone can appreciate all the effort that goes into a project like this, and not just the final product.
{image cred:
Mikey Burton
}
Punctuate away,
Jessie-Lee