I have been seriously swooning over some great illustrators lately. I'm always totally jealous of illustrators, I never had the self confidence to find that "style" every illustrator needs to embrace to call themselves credible. Just not my thing, therefore I lust.
Brendan Wenzel
looks to be developing himself as an illustrator. His
blog
heeds some amazing illustrations, just not a lot of info. Maybe he is going for the let my art speak for itself approach? Check out the links, see what you can find!
At any rate I am going to show you his amazingness...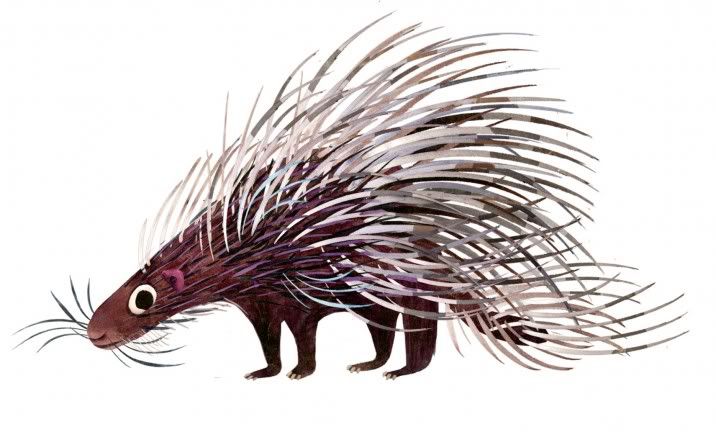 Don't they just make you smile? I feel especially cheery looking at them, I just want to name them all and turn them into my own personal animal clan. They just appear like they have something to say.
It looks like our mysterious artist man is trying to start an
Etsy shop
. Keep an eye on it, he may post more in time. Wouldn't these be super cool for a kids room?
Punctuate away,
Jessie-Lee
P.S. Mr. Wenzel, if you Google yourself and you come across my little piece of the internet, give us all some background!