First off, if you have seen these elsewhere I apologize, but they are just so darn cool! I have spotted them popping up all over the blogging world in the last few weeks and have resisted the urge to post them. Now I just can't help it, I need them in my curious compendium of all things awesome.
Lori Danelle
is a crafty one indeed! This lovely lady will take your fingerprint and turn it into the most awesome thing you can produce from paper possible.
"I find it fascinating to look at the detail of something that is so unique to each person, we carry around with us always, leave all over the place, and yet never really look at!"
Talk about some effort. Me and x-acto knives never got along this well, hand down she is amazing.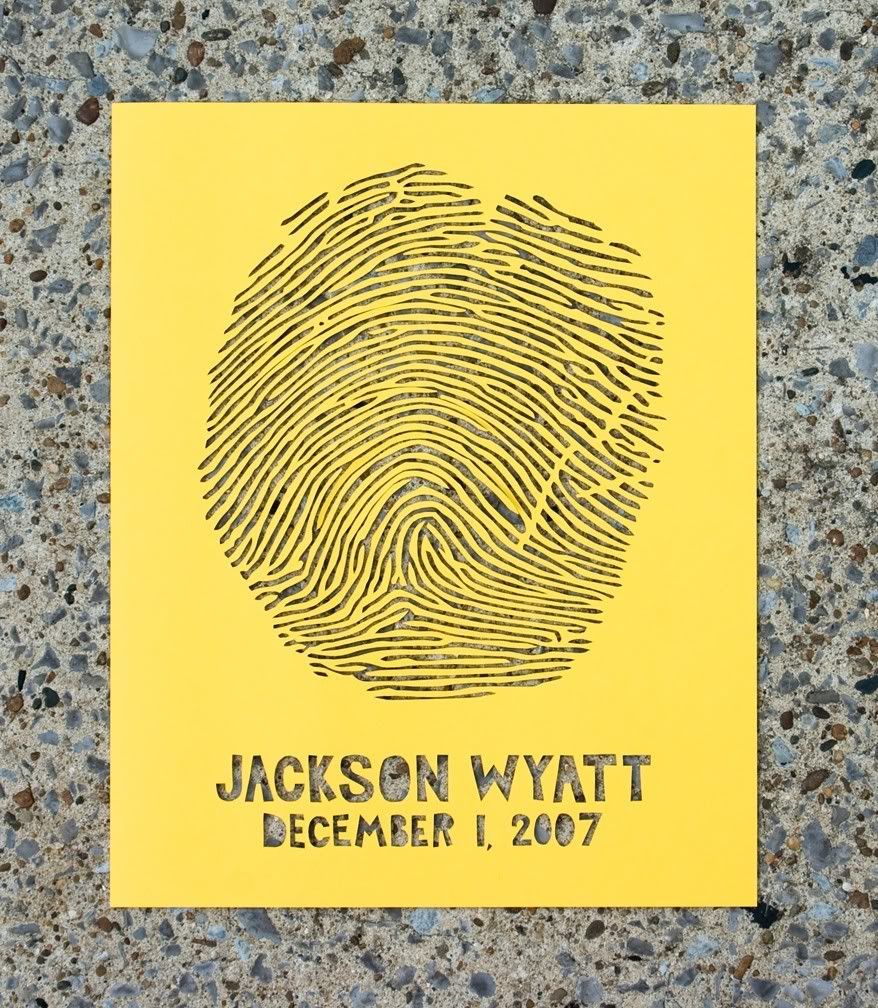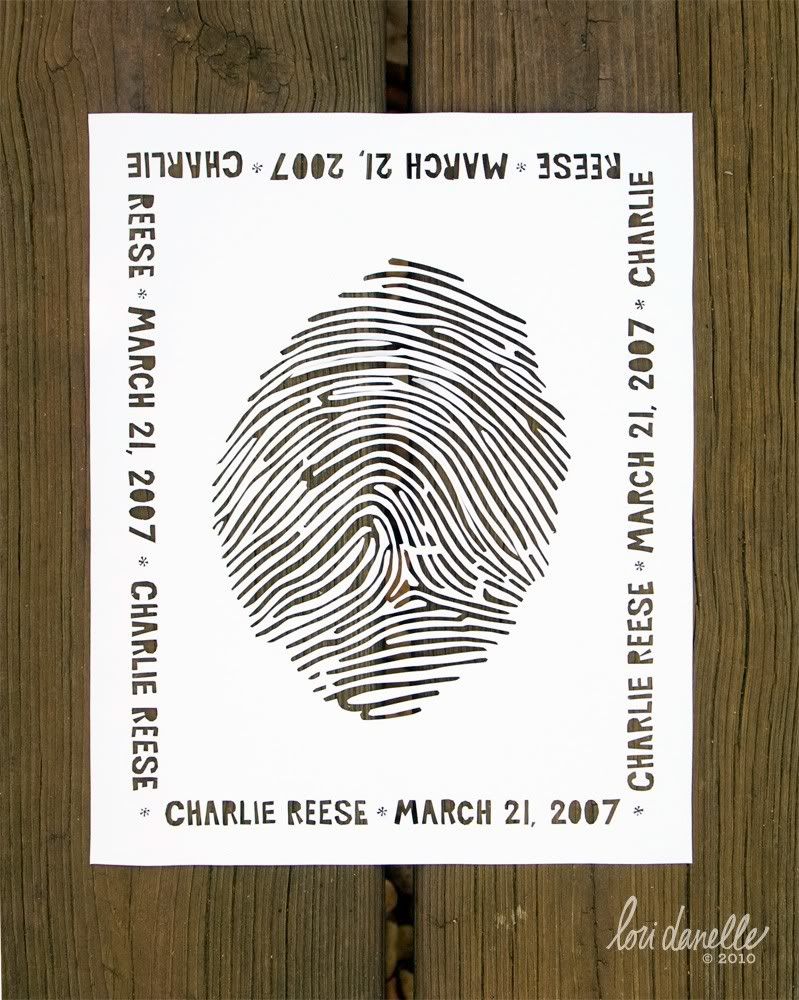 Really, really cool right? I think these would make such an amazing gift to new parents, newlyweds, or as a first anniversary gift (paper, get it?). I urge you to check out her
Etsy shop
. Also,
Design*Sponge
did a pretty amazing feature on her as well today.
{image cred: Lori Denelle}
Punctuate away,
Jessie-Lee