As you may or may not know, the entire purpose of this blog is to catalog my own personal inspirations, a look book of sorts. Now I post tons of self-inspiring stuff, but I often neglect what I actually need this place for in the process. I like to share, so I share everything and sometimes I don't get down to the point. Well today is about getting down to the point.
Last night in an attempt to get some Nimble work accomplished (more on the spectacle that is Nimble in the near future, it's big things people!) I found myself not only brutally sick, but stumped. I think I have put too much pressure on myself to produce, and I have not been feeding my brain with the proper design nourishment. I need to go back to one simple rule, KISS aka; keep it simple stupid.
Dude and Chick
, based in Minneapolis, Minnesota does just that. They keep it simple, and they make it blunt. And together it makes for all around great design, amazing letterpress and a good solid chuckle.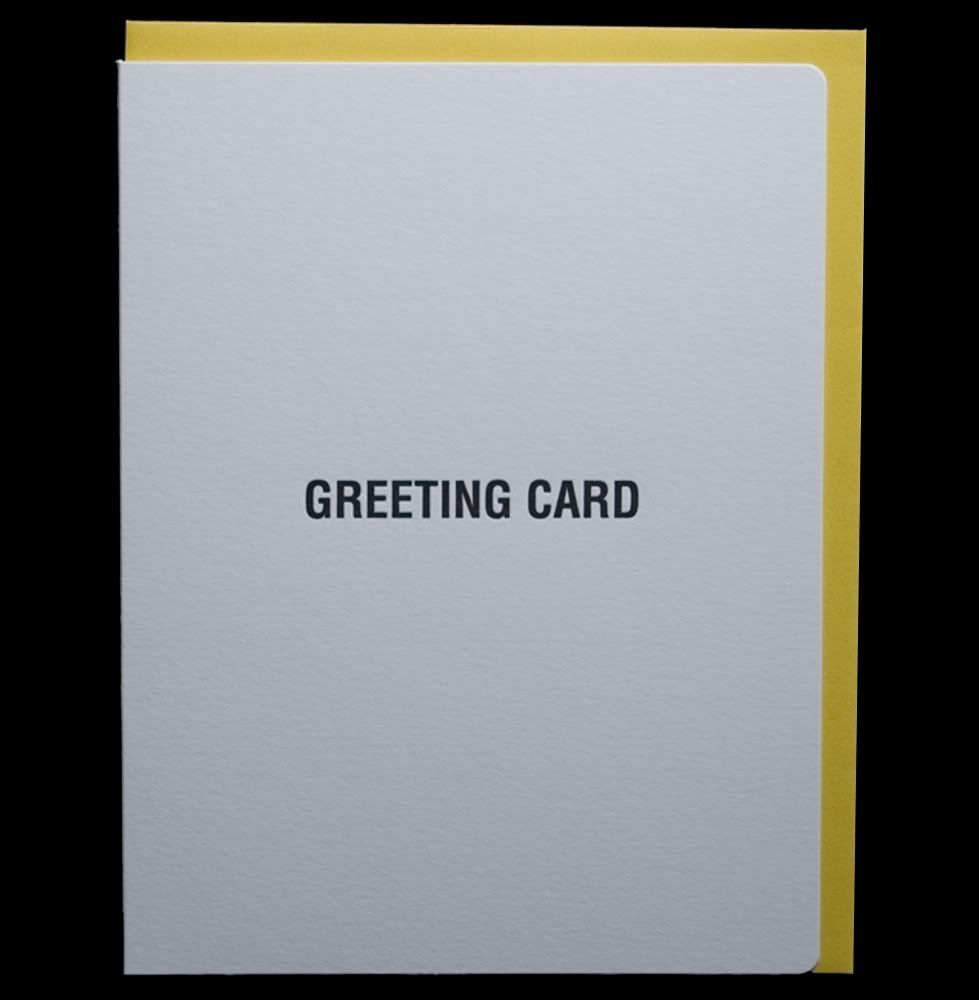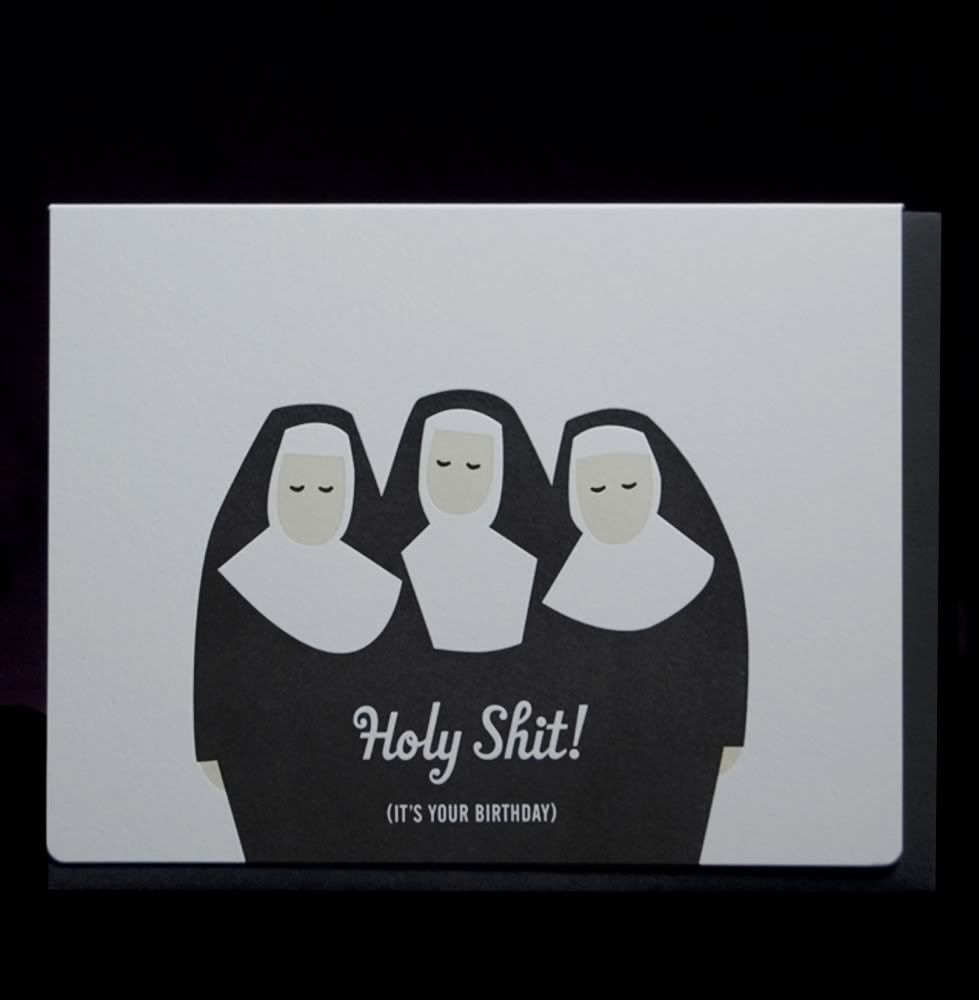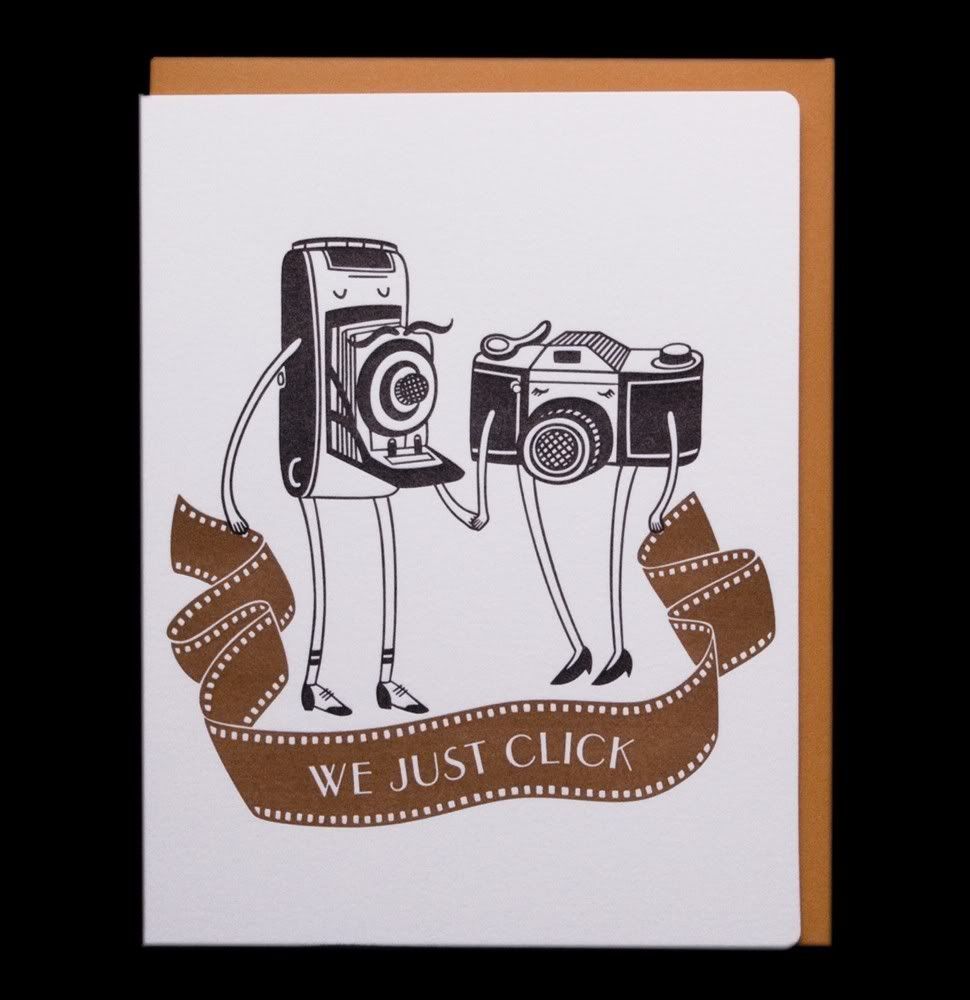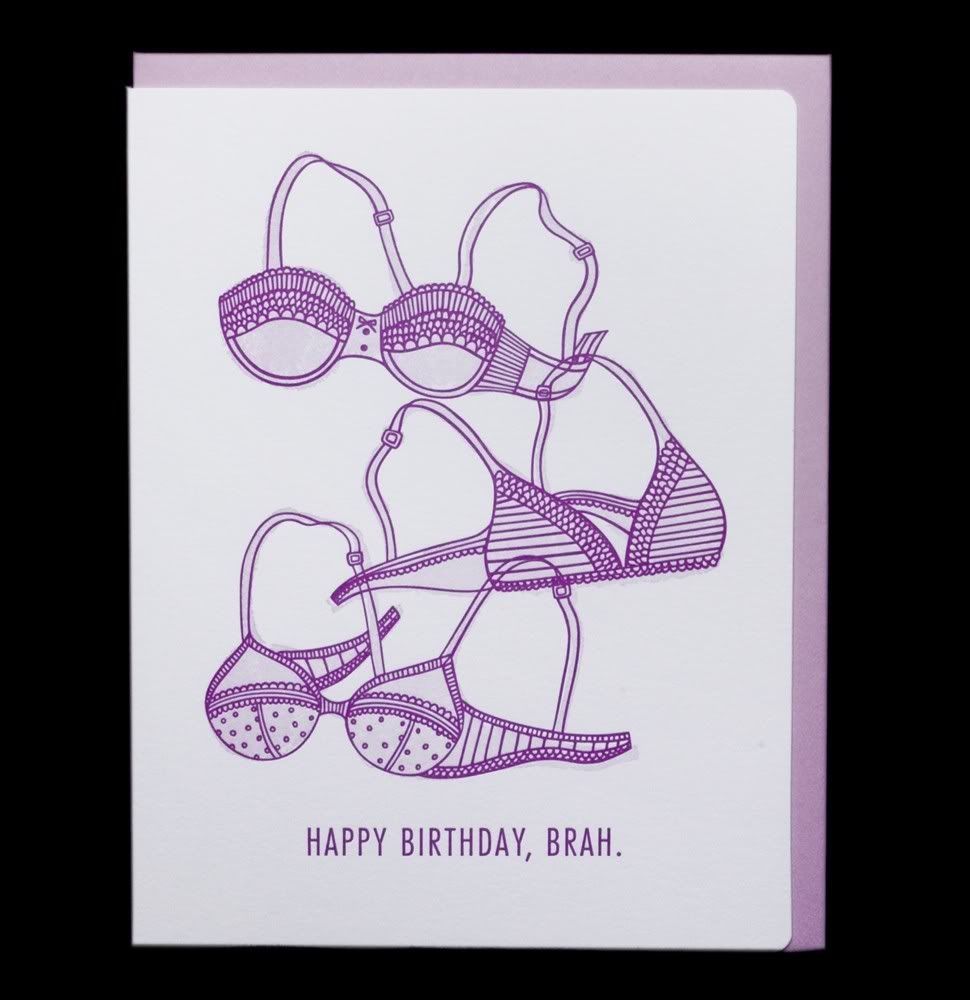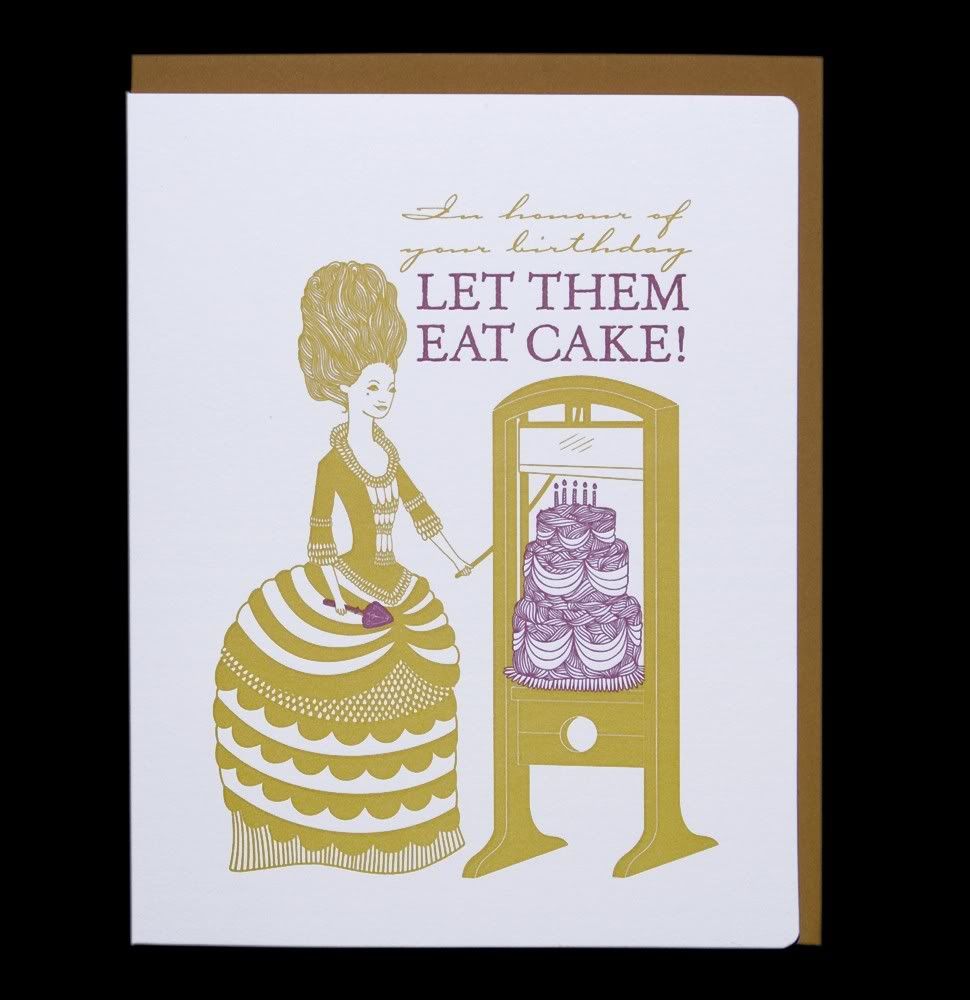 Pretty awesome right? And don't you love the subtle but effective detail that letterpress can provide. It really makes for a knee slapper! Ha! I now know where I will be
shopping
for the next birthday card I need, because who wouldn't want one of these? It is such a nice break from the box store junk. I seriously cannot wait to check back for a roundup of holiday cards. Oh, just image the amazing blog posts!
Punctuate away,
Jessie-Lee
P.S. I am still sick, it is worse than yesterday. I wish I was at home in my comfy bed, but instead I am at work. It's quite possibly the worst situation ever. I will stick to the
Tazo Chai
and honey and hope for the best.
P.S.S. Drink your
Airborne
people and hype up the vitamin C, you do NOT want this!