Usually one of the first questions you ask an artist is always, "what inspires your work?" And they usually reply with something complex, eloquent and something about the natural world around them. Wouldn't it be nice if it didn't sound so corny? That has always been my opinion.
Then I saw these during my usual
Etsy
browsing. And I started to think back on that phrasing and it started to resonate. These are beautiful, authentic and completely derivative from the natural world. It really is amazing when you step back and enjoy what nature has to offer.
REALBUTTERFLYGIFTS
is a husband and wife team that for the past 18 years have been preparing and framing insects. Most notable are their framed butterflies. Their list of clients is extensive, but to do some name dropping; The American Wildlife Federatio
n, The American Museum of Natural History, The Smithsonian Stores and The Discovery Channel Stores. Pretty impressive right? They do their own framing and they print their own backing boards.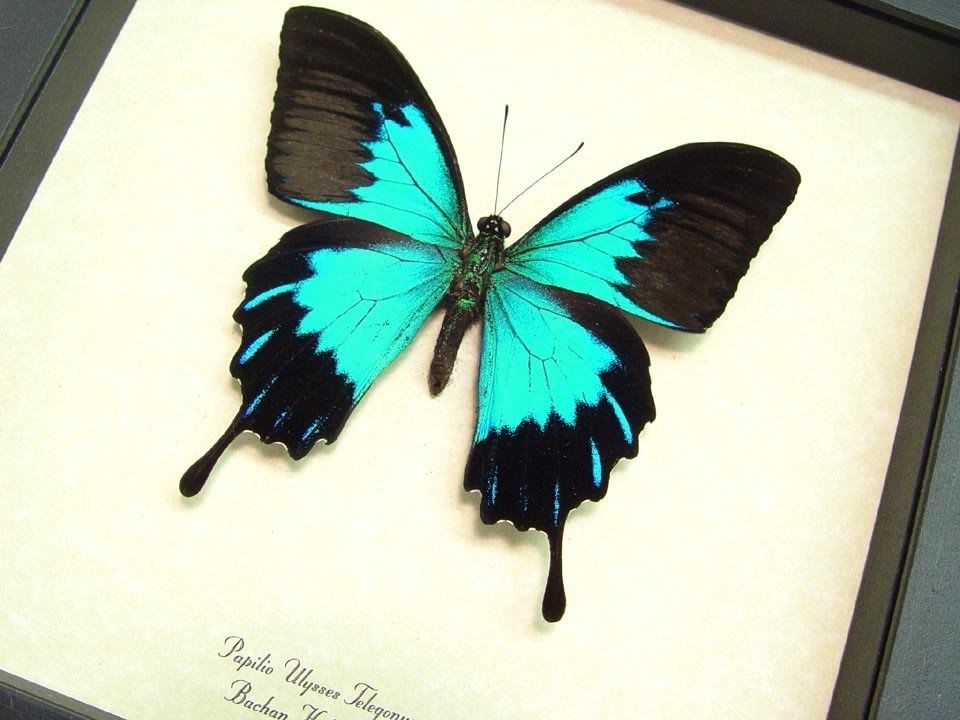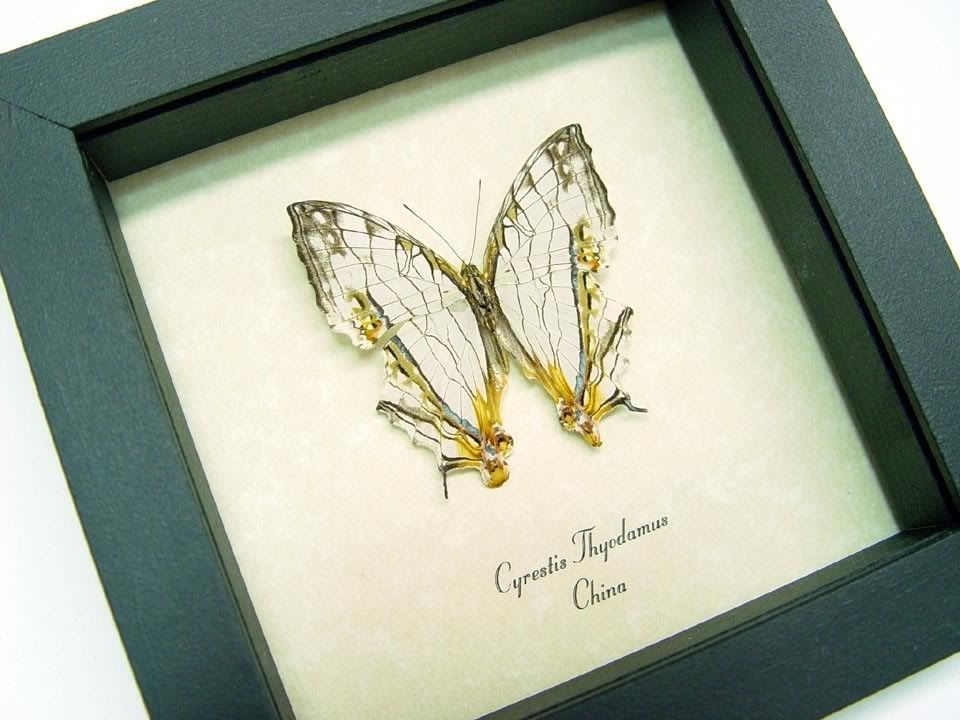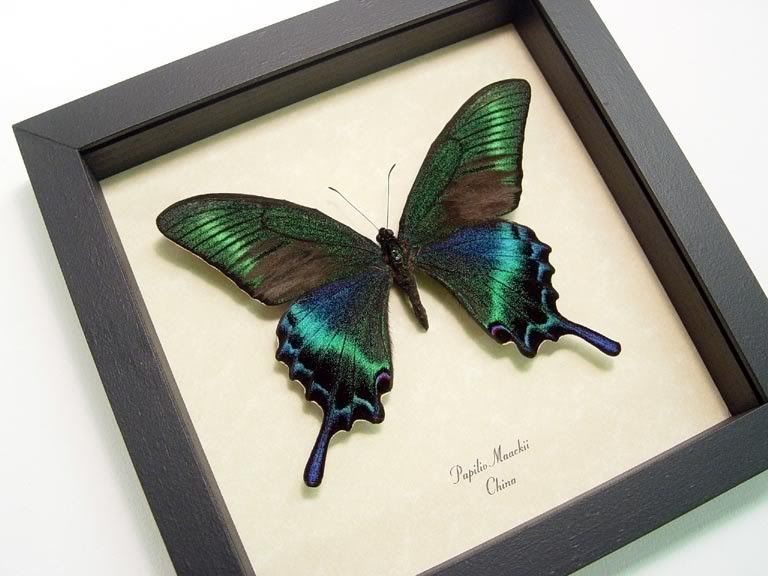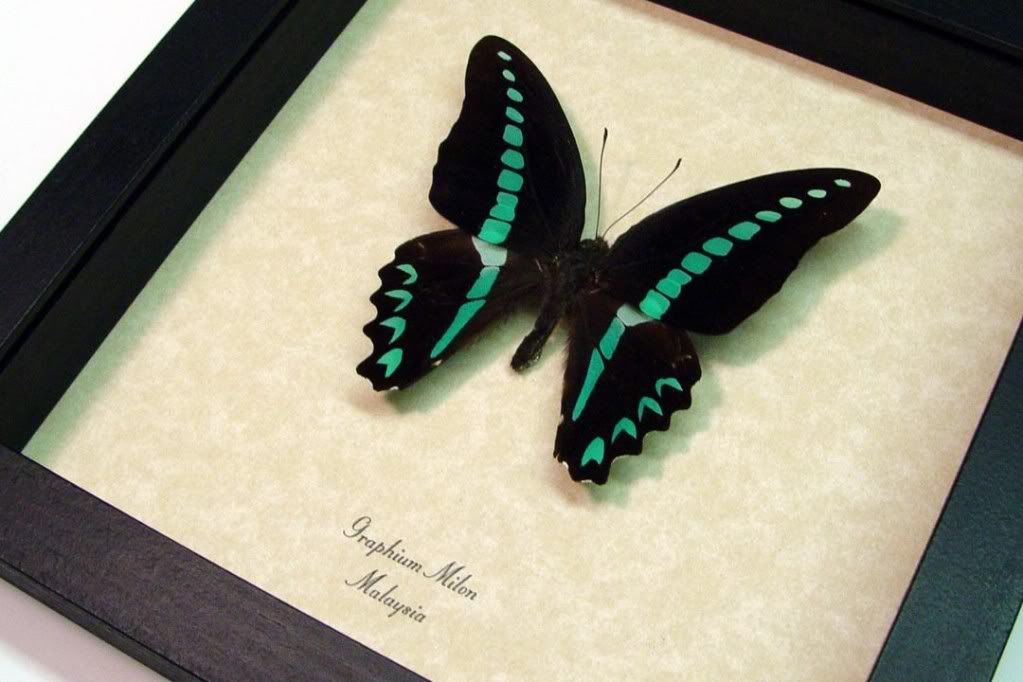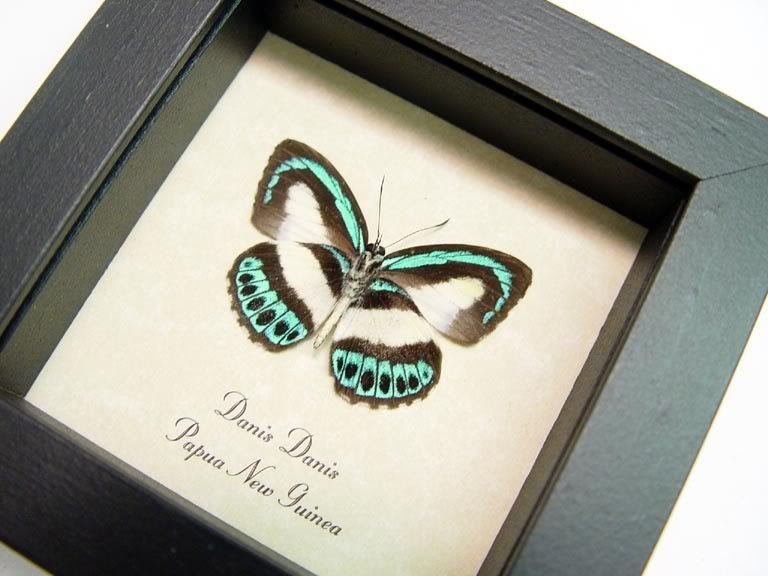 I think these are insanely beautiful. I want six to nine of them to hang together in a nice sophisticated grid. They would be an amazing focal point in a black and white dining room. And since I plan to have one of those on day, this is serously on my mind. Or they would look totally beautiful above a sofa. Natural beauty, that is what they are all about. They speak for themselves. And how truly inspirational? As a graphic designer you cannot help but appreciate such saturated colors and symmetrical patterns.
What do you think? Are they beautiful or totally gross? Would you want them in your house? Or are you offended that such a rarity of nature is trapped under glass? Tell me what you think!
Punctuate away,
Jessie-Lee