Wallpaper, we all love to hate it. Or do we? Up until very recently I always associated wallpaper with something my Mom-Mom decorated her bathrooms and dining room with. I swear, I will always have the memory of that seventies avocado green and yellow floral stuff she had "decorating" the walls of her dining room. Ewey. But back to the point. Wallpaper is not what it used to be, in fact lately we have been seeing much more modern prints and more of an "overall room aesthetic" kind of approach to the design of the stuff. In fact, some designers don't even utilize it for the walls anymore.
Bryonie Porter
is a London based furniture "wall paper-er?" I don't exactly know how to describe her actual job, but all you need to know is furniture + wallpaper + this lady = a whole lot of design awesomeness.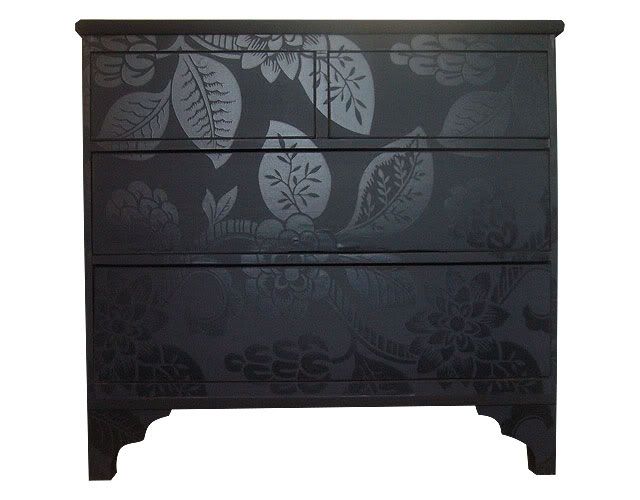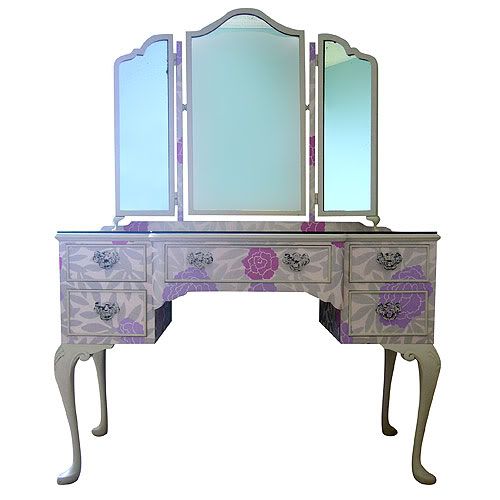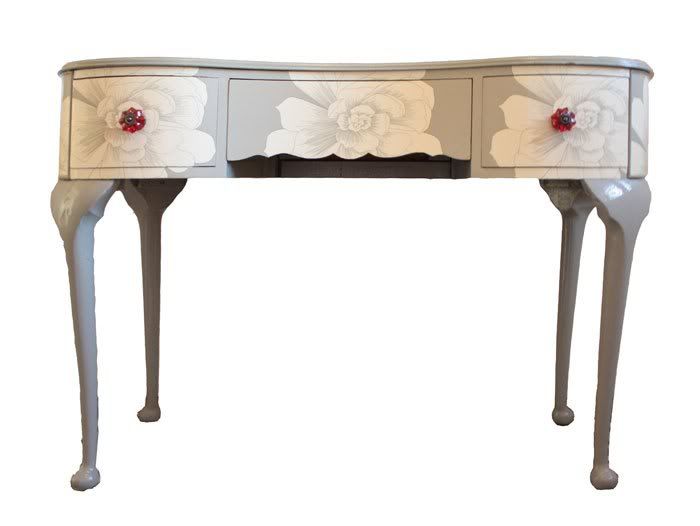 Aren't they wonderful? I would love to have that black piece, it is patterned but so subtle. It would be like having my own furniture design secret or something. Oh and I love the faces. Can I put that pattern on a china cupboard and have it in my dining room? That would be wonderful!
What do you think? A little too much, or are you just dying for one of these!?
{image cred:
Bryonie Porter
via
Elements of Style
}
Punctuate away,
Jessie-Lee