I am pretty positive you all are familiar with
The Dieline
. If you aren't then you need to check it out before we go any further! I am not a huge lover of package design, well designing it, I love love love looking at it. Just ask the Hubs. Grocery shopping me with is impossible. Anyway,
The Dieline
is a really great source for package design inspiration. It isn't on my daily reads, but when I am working on a project it is a go to source for inspirations.
With that said, earlier this year
The Dieline
creator
Andrew Gibbs
, developed
The Dieline Wine
. Now I don't know about you, but don't take me down the wine aisle. I will buy a bottle of wine for its looks quicker than anything. And truth be told, I really don't like wine all that much. More than likely that is because I don't know crap about wine and I buy wine based on the label. Ha! It happens.
The Dieline Wine
was created for the purpose of:
"promoting the wine label and wine packaging industry. Its purpose is to define and promote the world's best wine packaging design, and provide a place where the wine design community can review, critique and stay informed of the latest industry trends and design projects being created in the field."
Well I am not in the wine industry, but I find
this site
incredibly appealing! Just look!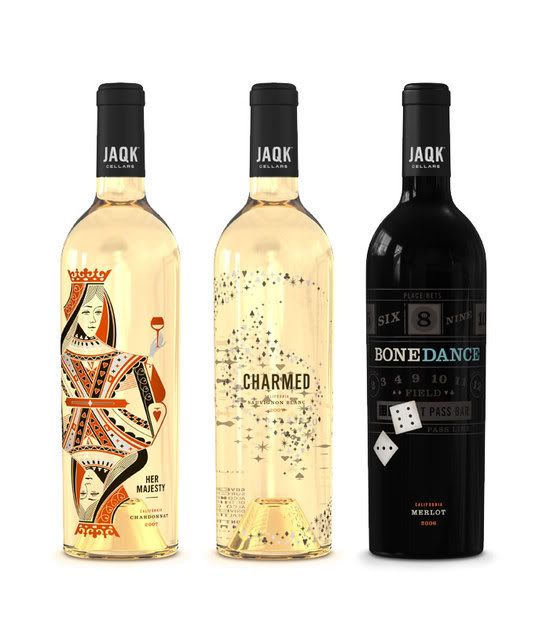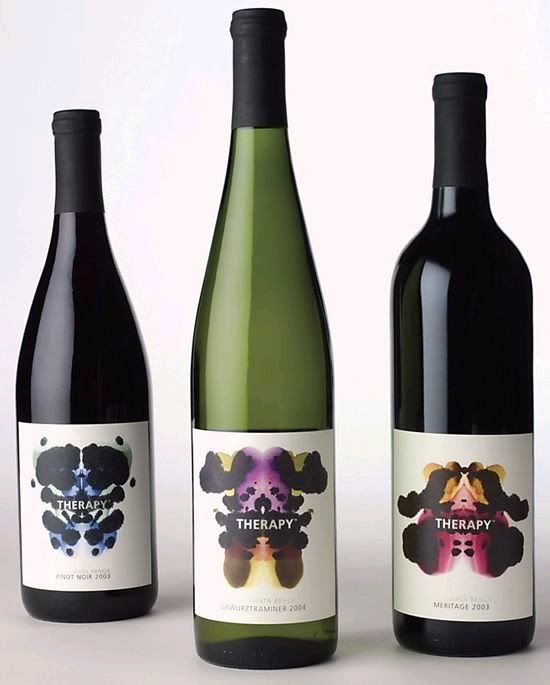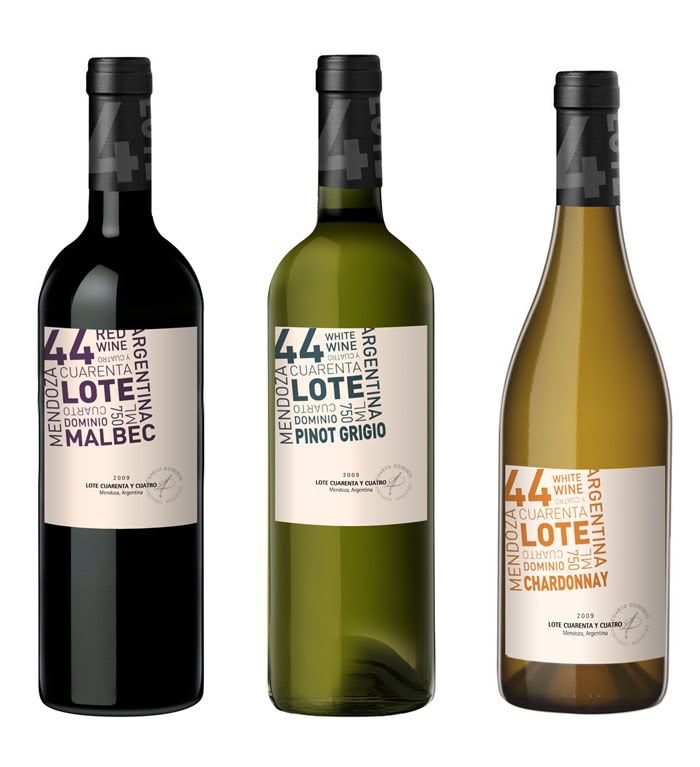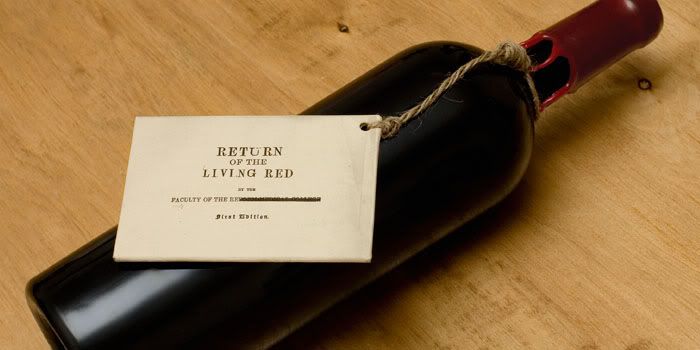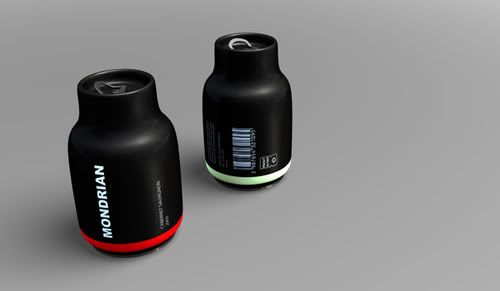 Last but not least, some Swiss design. Absolutely brilliant, as usual.
It is a site that is definitely worth a browse or two. Even if you aren't a wine lover, the typography inspiration you can gain from this site is so totally worth it. I also found that some designers played with very usual themes for this particular product. It is refreshing. I also enjoy a design site that isn't afraid to embrace a little humor or pun on words, did you check out the table wine? I adore that concept!
It's nice to get back to some pure and simple graphic design. My brain has been a bit scattered lately, but I think it's because my subconscious is secretly trying to tell me that in all truth, I am confused. That is OK for right now, but I need to have some sort of a plan. Maybe I need to stop harping on that and let things fall into place as they are. Any and all advice is welcome. What is the best "life plan" of action here? Lay low and let good things come, or make it happen?
{image cred:
The Dieline Wine
}
Punctuate away,
Jessie-Lee