If you know me, you KNOW I love
Project Runway
. Design has no boundaries. I get such joy and such inspiration from this show. I also find it incredible that America embraces a design show that isn't about a room makeover. I think
Trading Spaces
ruined the idea of modern design. Wow, what a broad term. It's insane.
Anyway, back to Project Runway. Much to my Project Runway watching buddy's dismay (the lovely Lizzy) I am a fan of
April Johnston
. I adore her aesthetic, and I am also drawn to the fact that she is so young. There is something to be said when a designer is fresh out of college. You have your ideas, and they aren't blurred by the commercial world yet, they are pure. I miss that about myself from time to time.
This post is simply about turning you on to my favorite contestant this season. Let's just keep our fingers crossed that she doesn't go home tonight!
April Johnston
is a very young designer from Savannah, Georgia and my dream school,
SCAD
. She has a very dark aesthetic, I think she has a sophisticated grunge kind of style. I adore it. She utilizes tons of layers, fabrics and materials. I want to pick her brain.
So without further ado, the images.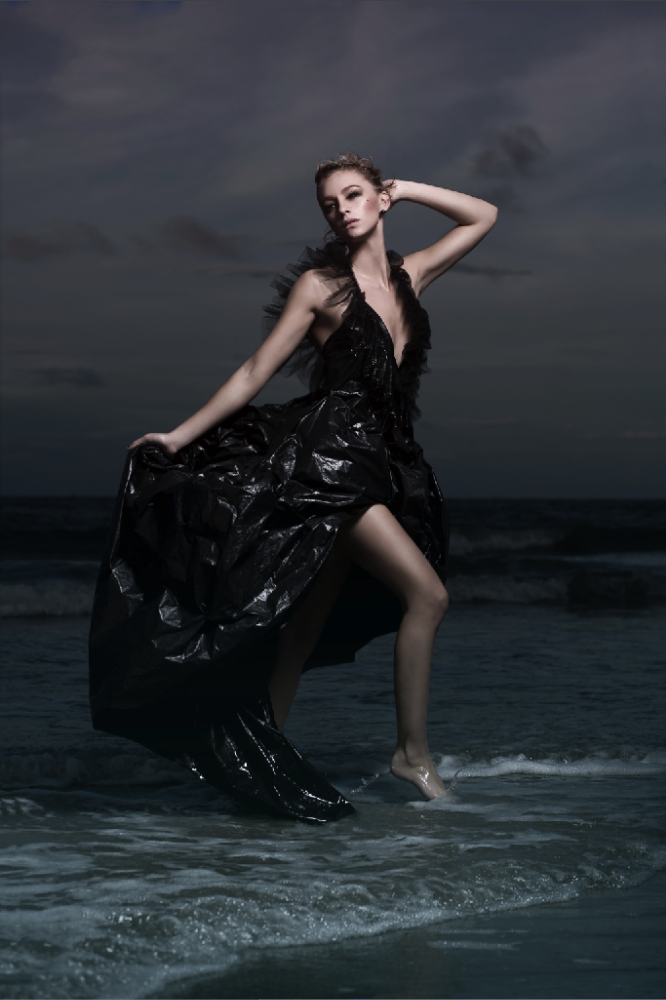 BTW: the designer herself is modeling her own sustainable gown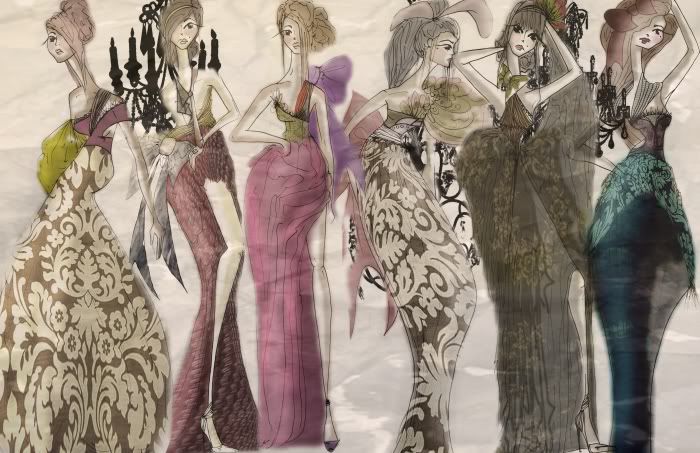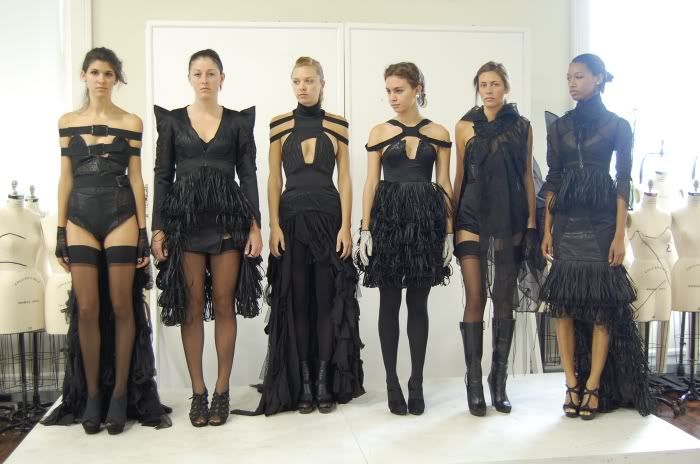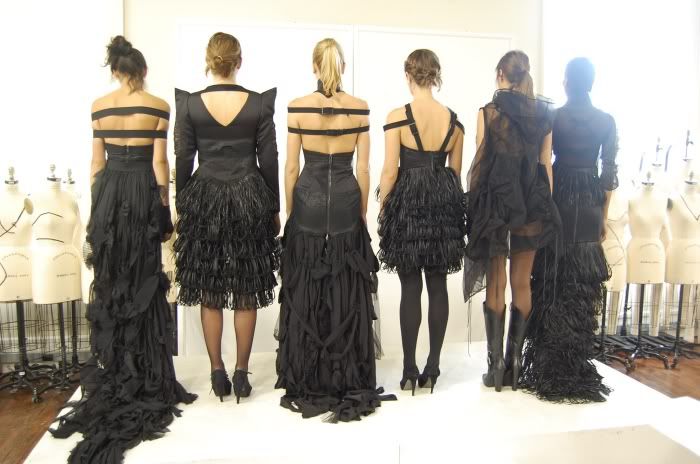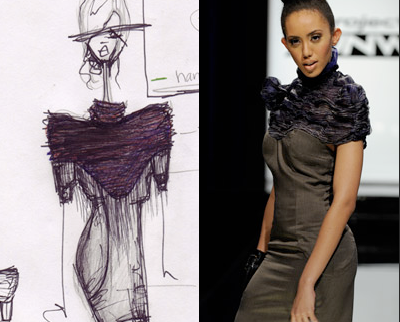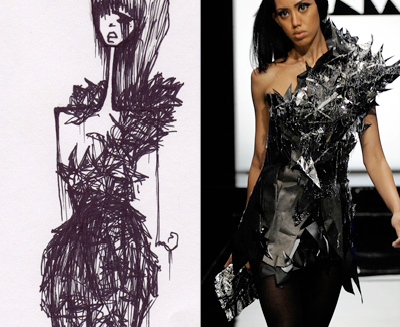 I really hope she wins. I think she has awesome potential, and no matter what I think I will be following her career. She lists the late
McQueen
as an inspiration and it isn't hard to see why. I feel like
Lady G
would be a prime candidate for one of her pieces.
Keep your fingers crossed! I hope she makes it to fashion week (and if you know who does, keep it to yourself please!).
Punctuate away,
Jessie-Lee