Sometimes when you get into a mental rut, the right words can make all the difference. In my case I have to see the right words. The visual inklings of
Therese Sennerholt
have been my savior on this dreary day in VA. (Sorry it rhymed and it made me smile, I couldn't resist!)
Therese Sennerholt
is a Sweden based freelance art director who started creating
these prints
as a side hobby. Lucky for her, they have really taken off. I know I want one. Particularly this first one right here. It spoke to me this morning. Ha ha doesn't that sound all philosophical?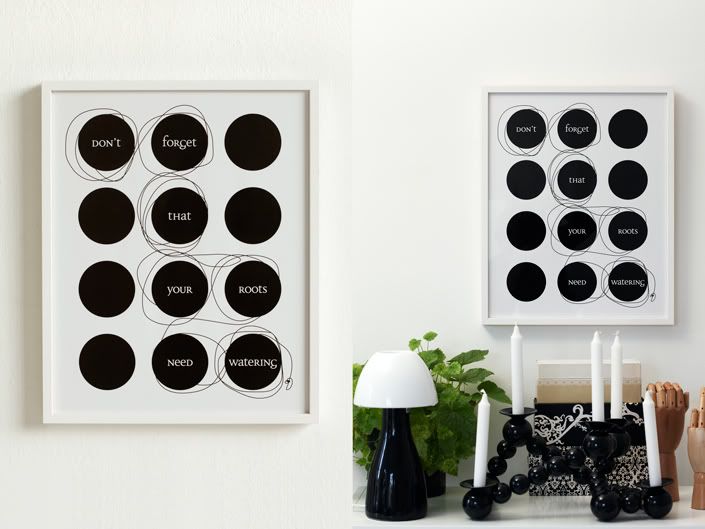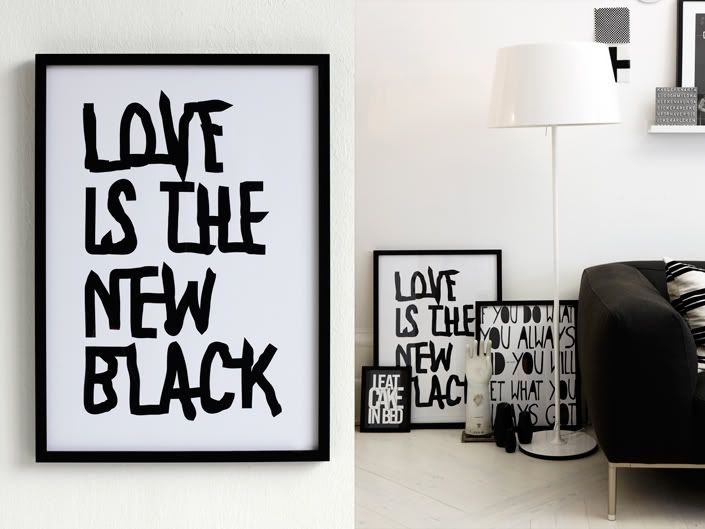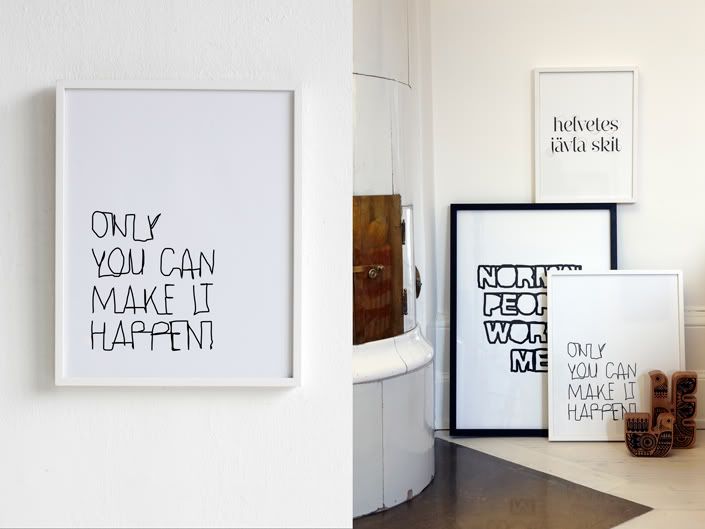 Now you want one right? Don't lie. They are awesome.
Which one is your favorite? If you don't like these, what quote or saying gets you through a mental rut?
Punctuate away,
Jessie-Lee