So unless you have been living under a rock
Mercedes-Benz Fashion Week
was this past week, September ninth through the sixteenth. If you scour the blog world at all, I am pretty sure you have some favorites. Well I just can't ignore the obvious any longer. I have a clear favorite. And it would be a crying shame if I didn't post about it.
Now I will admit, I am not on the up and up about the latest fashion or the best designers and all that who ha and what not. This isn't a fashion blog, so I don't try to be an expert. But can we please take a minute and look at what
Marchesa
sent down the runway.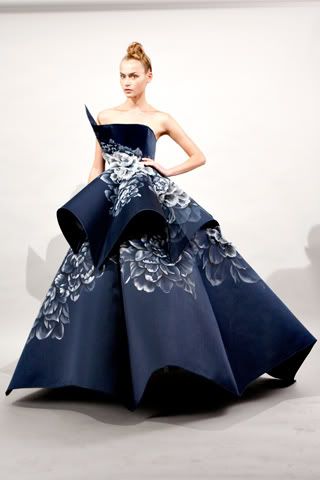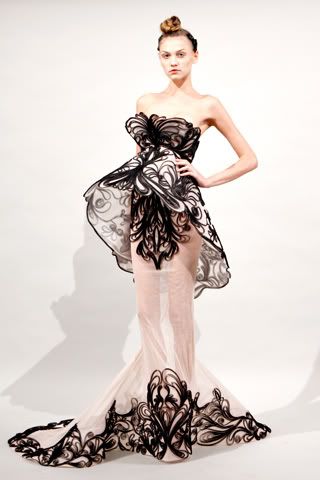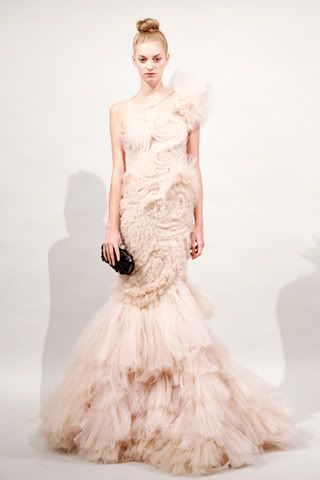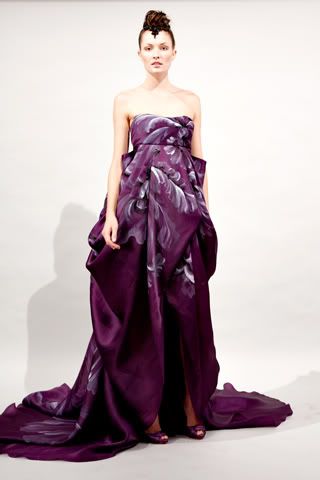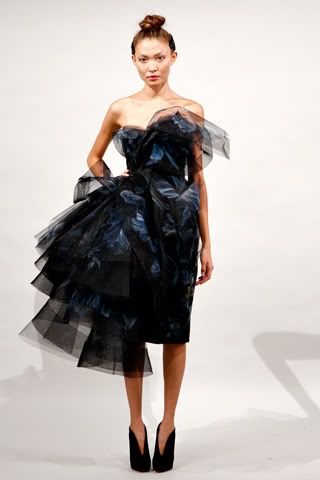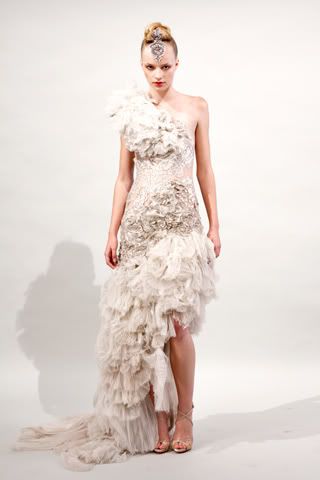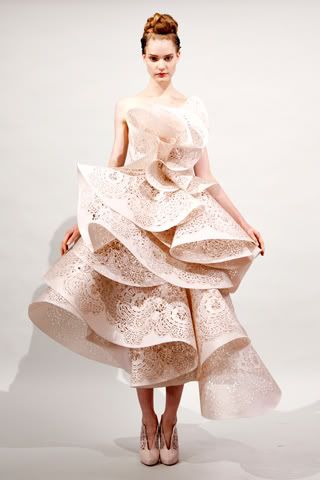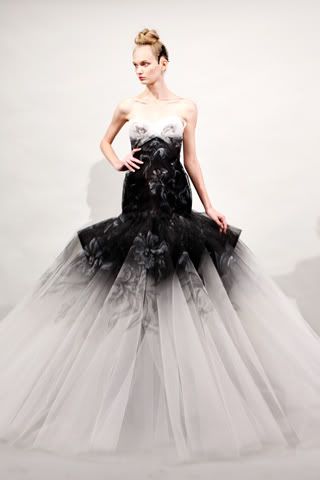 I must admit, the first and the second to last are my absolute favorites, but I couldn't deny you the other great eye candy. It is so architectural, I feel like that is hard to pull off without looking insanely avant garde. The fabrics are so lush, like the purple dress, I want to wrap myself in that fabric. It is such an amazing collection, it is the only one I have seen that I keep coming back to.
What do you think? Love it or hate it? Why? Just curious, I like hearing feedback from you guys!

Punctuate away,
Jessie-Lee
P.S. OK I know I said yesterday we were going to get back to basics, and I have been all about fashion for the last three posts. So sorry! I will keep to my word starting on Monday, have a great weekend!