This has got to be about the coolest thing ever. Graphic designer lust! I need this in my home! Does it come in a wood version? Maybe with a nice cushion?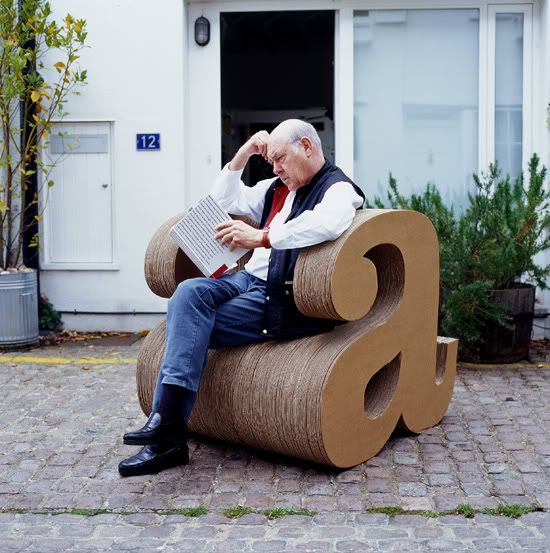 But really, on a more serious note. The creative genius behind this lovely piece is Alexie Sommer, founder of
Lex Design London
. She was originally inspired to create this piece by a ply-wood furniture exhibition. After researching further inspirations she took a typographic figure, sustainable materials and created this masterpiece. Pretty nifty right? It's amazing what creative minds can do. Sort of makes you want to push yours right?
I wish I could buy this. I would give up my chaise lounge dream really quick!
What do you think? Would you sit in a cardboard chair? Or just a cardboard chair that looks like that!?
Punctuate away,
Jessie-Lee